Stunning, sleek & simple—if you're a bride looking for an elegant, understated wedding dress that's still eye-catching, choose one of our Best Slip Wedding Dresses for 2020.
Slip wedding dresses are just as eye-catching as any other wedding dress style. The silhouette skims the body & gives you a pared-down look that's still a showstopper.
If you love the idea of a slip dress but want a bit more embellishment, choose a slip dress wedding gown with allover beading, lace details or sleeves. Or choose a traditional full skirt wedding gown with a slip dress style bodice.
This style also looks stunning if you're having a winter wedding & want to wear a cape, capelet, or shawl.
When you buy your dress from DaVinci Bridal's Best Slip Wedding Dresses for 2020 Collection…
You know that your gown will be created by one of the premiere bridal dress companies in the world. We use only top quality fabrics fashioned into high fashion design using high-end construction. We guarantee you'll love their affordable prices. A DaVinci is the bridal dress retailers love to carry because, best of all, most of these dresses are available for rush delivery at no extra charge!
Best Slip Wedding Dresses for 2020: Embroidered Slip Dress Wedding Gowns
New for 2020! DaVinci Bridal Style #50602: Embroidered Tulle Fit & Flare Sheath Wedding Dress. Sweetheart Neckline, Straps, Buttons. Sequin Lace Applique Bodice. Skirt with Chapel Train & Mermaid Trumpet Feel. Available in Two-Tone Color Option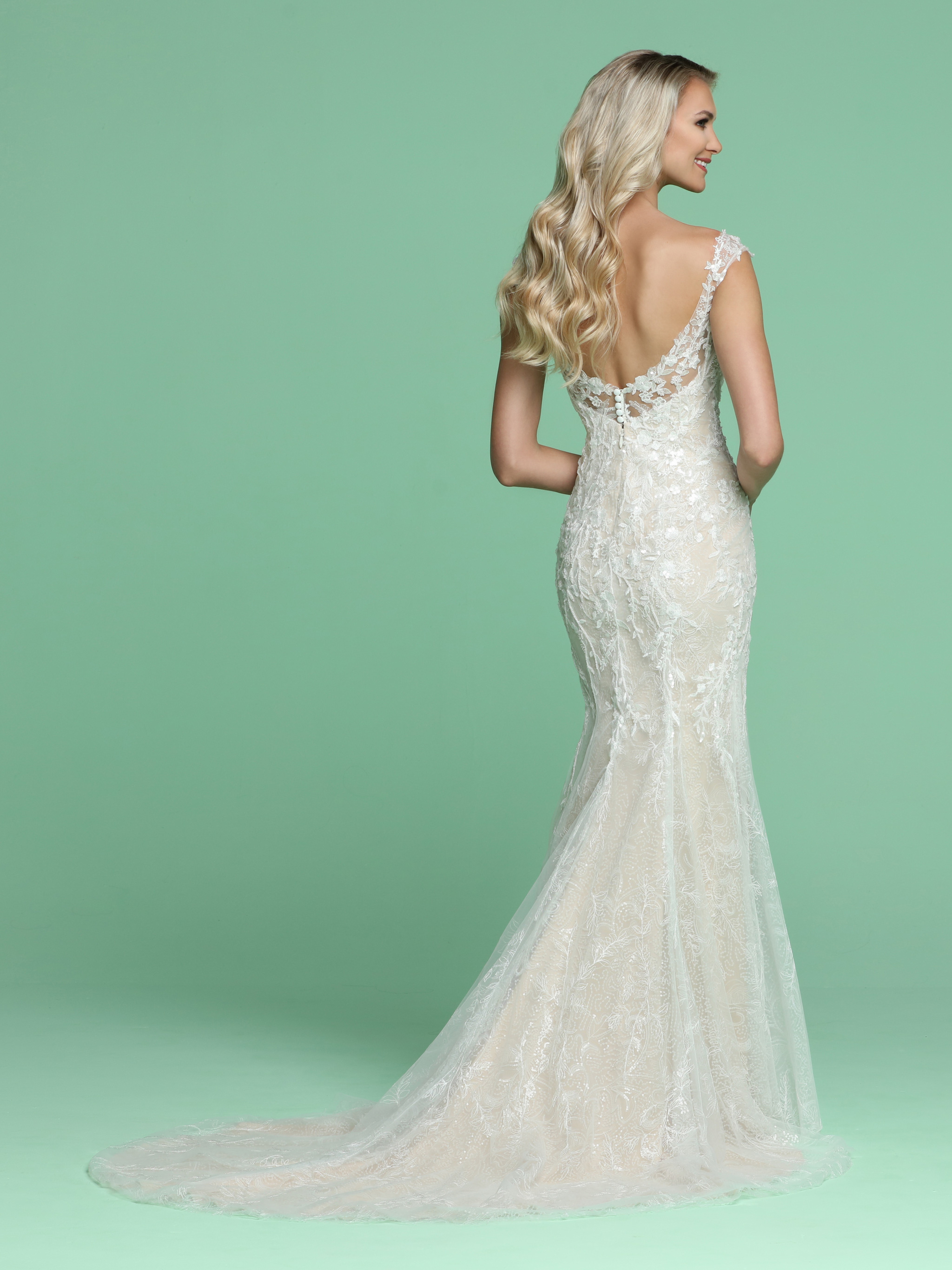 Available in: Ivory or Two-Tone Ivory/Rose
 To see more details Click HERE for DaVinci Bridal Style #50602
DaVinci Bridal Style #50480: Vintage Style Embroidery & Tulle Fit & Flare Wedding Dress, Art Deco Beadwork, Sweetheart Neckline, Beaded Spaghetti Straps, Chapel Train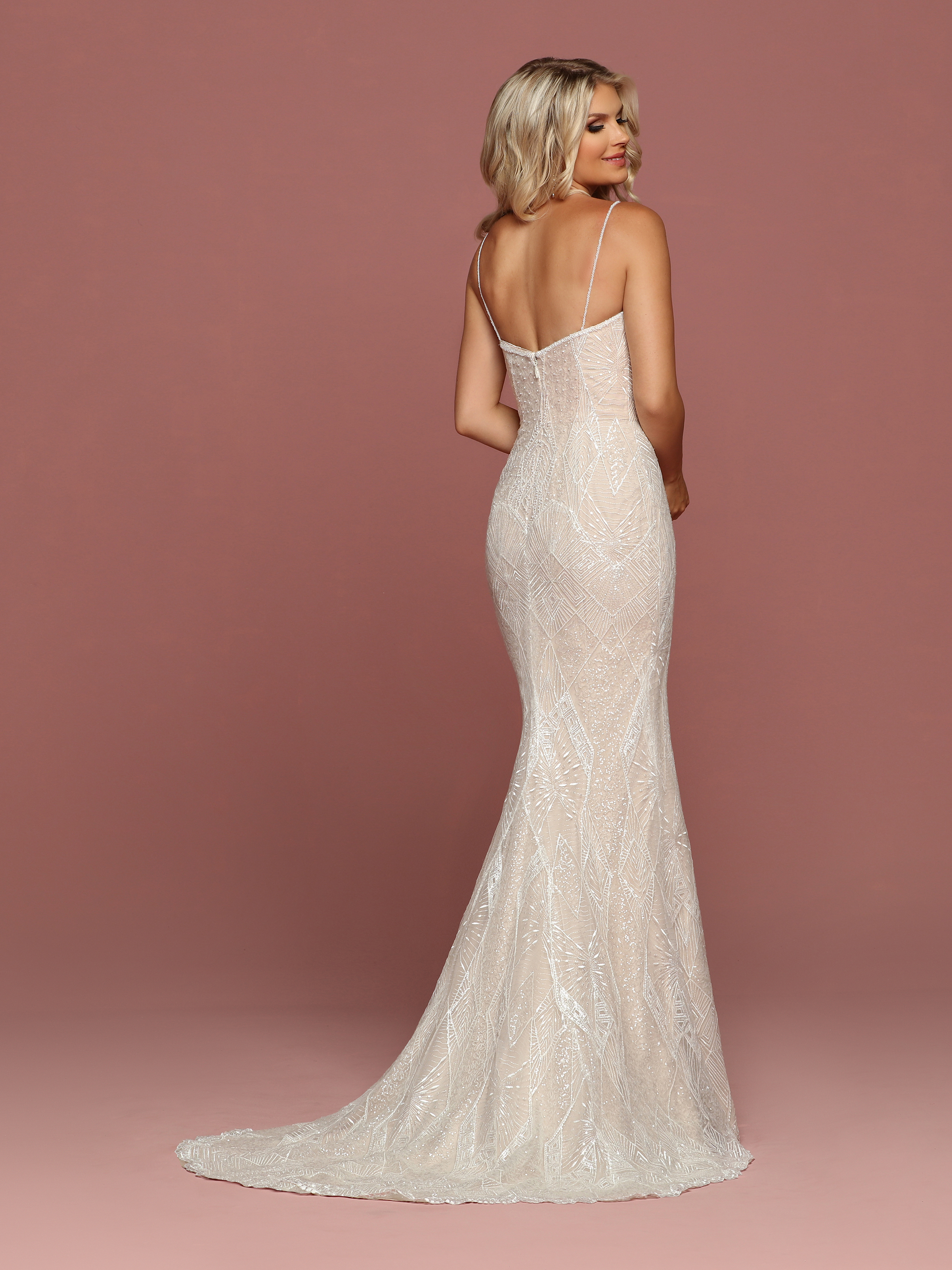 Available in: Ivory, White or Two-Tone Ivory/Topaz, White/Topaz
To see more details Click HERE for DaVinci Bridal Style #50480
DaVinci Bridal Style # 50511: Tulle Fit & Flare Wedding Dress, Vintage Style Embroidered Tulle, Fitted Bodice, Sweetheart V-Neckline, Beaded Spaghetti Straps, Beaded Belt, Chapel Train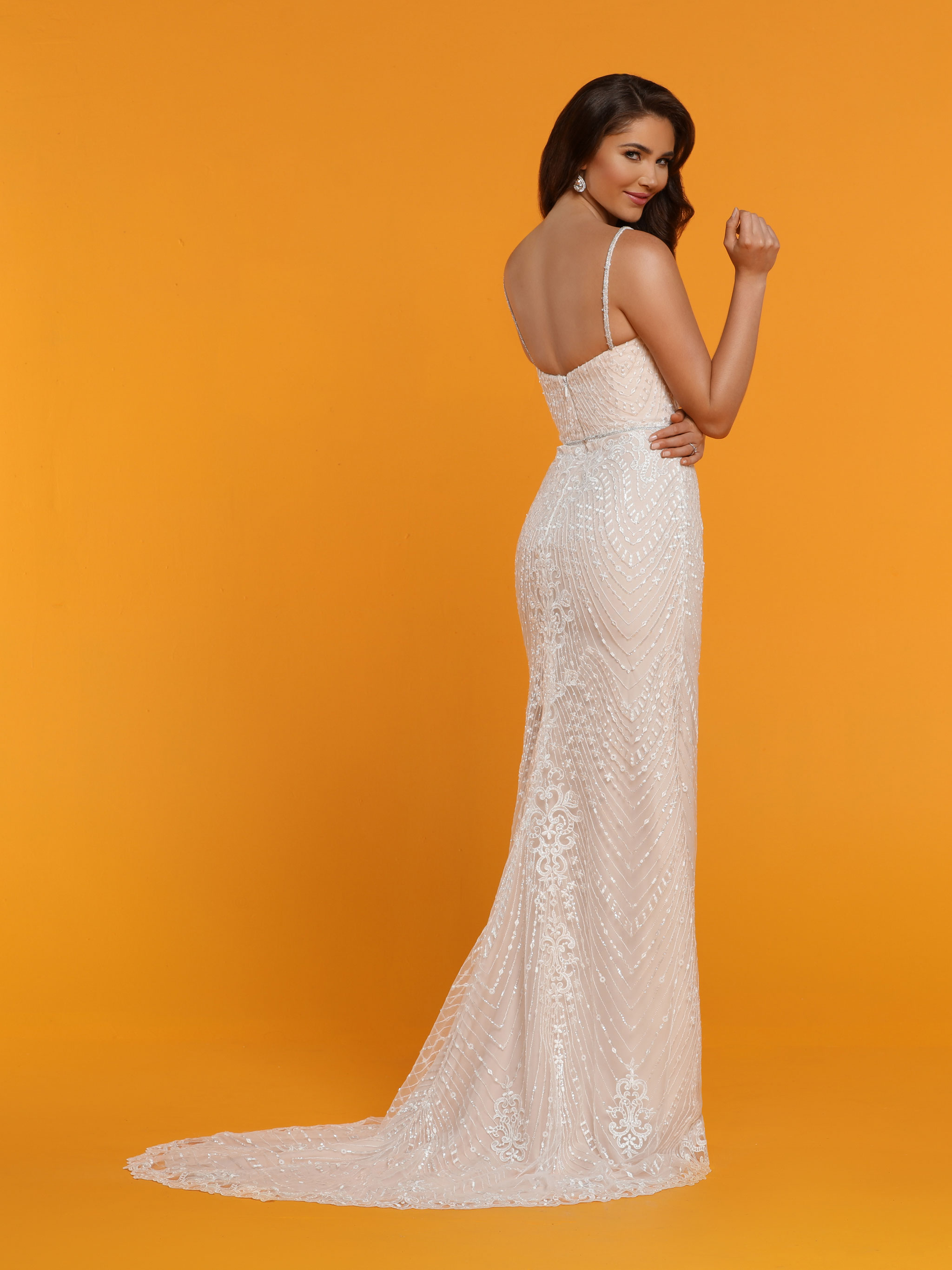 Available in: Ivory or Two-Tone Ivory/Blush
To see more details Click HERE for DaVinci Bridal Style #50511
Best Slip Wedding Dresses for 2020: Structured Slip Dress Wedding Gowns
Informal by DaVinci Style #F105: Sleek Minimalist Crepe Fit & Flare Wedding Dress, Sweetheart Neckline, Criss Cross Back Straps, Sweep Train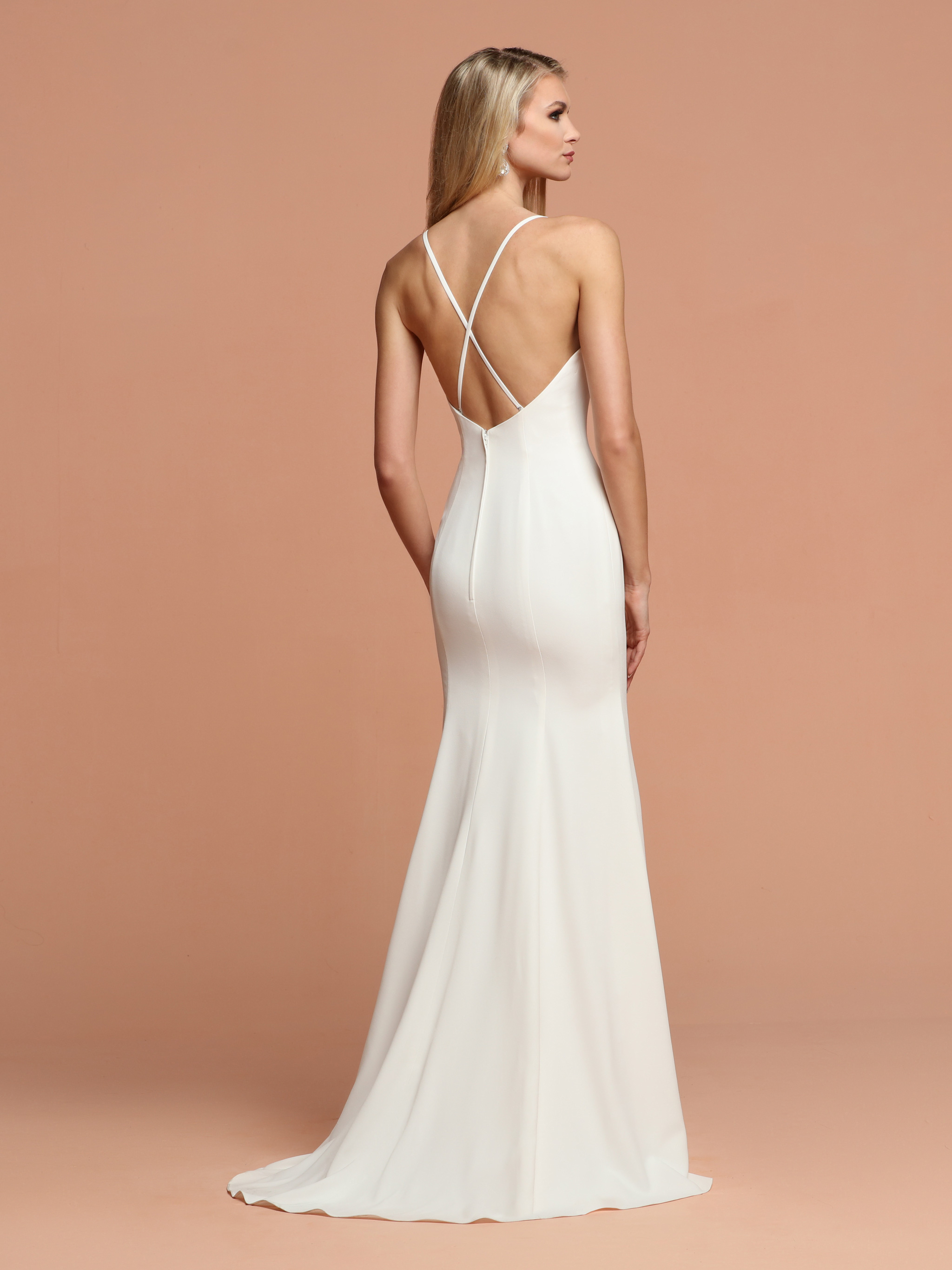 Available in: Ivory, White
To see more details Click HERE Informal by DaVinci Style #F105
Informal by DaVinci Style # F7097: Mikado Fit & Flare A-Line Informal Wedding Dress, Sweetheart Neckline, Sweep Train, Scoop Back, Back Strap Design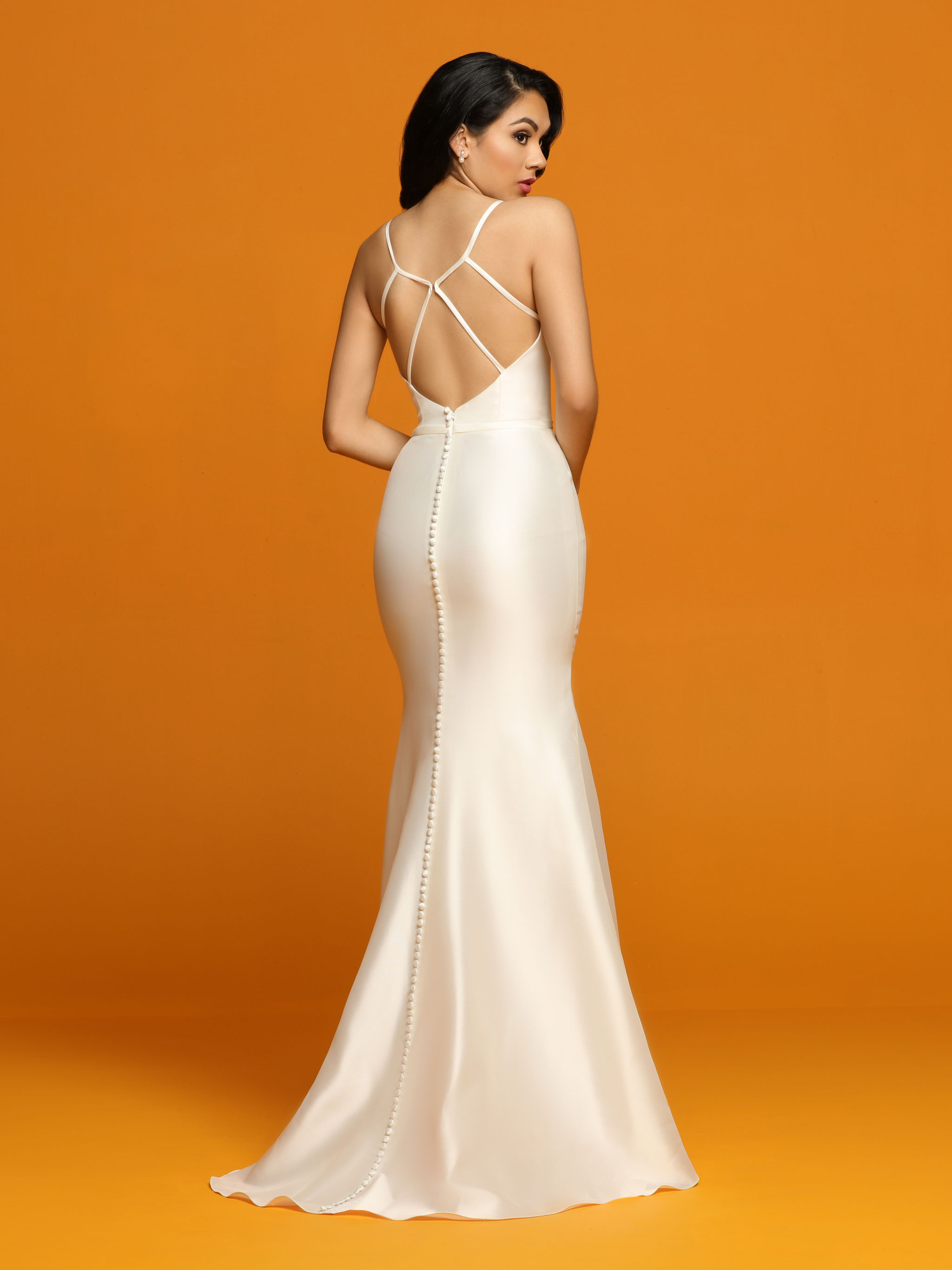 Available in: Ivory, White
To see more details Click HERE for DaVinci Informal Style # F7097
Best Slip Wedding Dresses for 2020: Mermaid Wedding Gowns with Slip Dress Style Bodice
DaVinci Bridal Style #50621: Embroidered Lace & Tulle Mermaid Wedding Gown, Sweetheart Neckline, Shoulder Straps. Embroidered Lace & Corset Back Bodice. Multi-Layer Tulle Mermaid Skirt, Chapel Train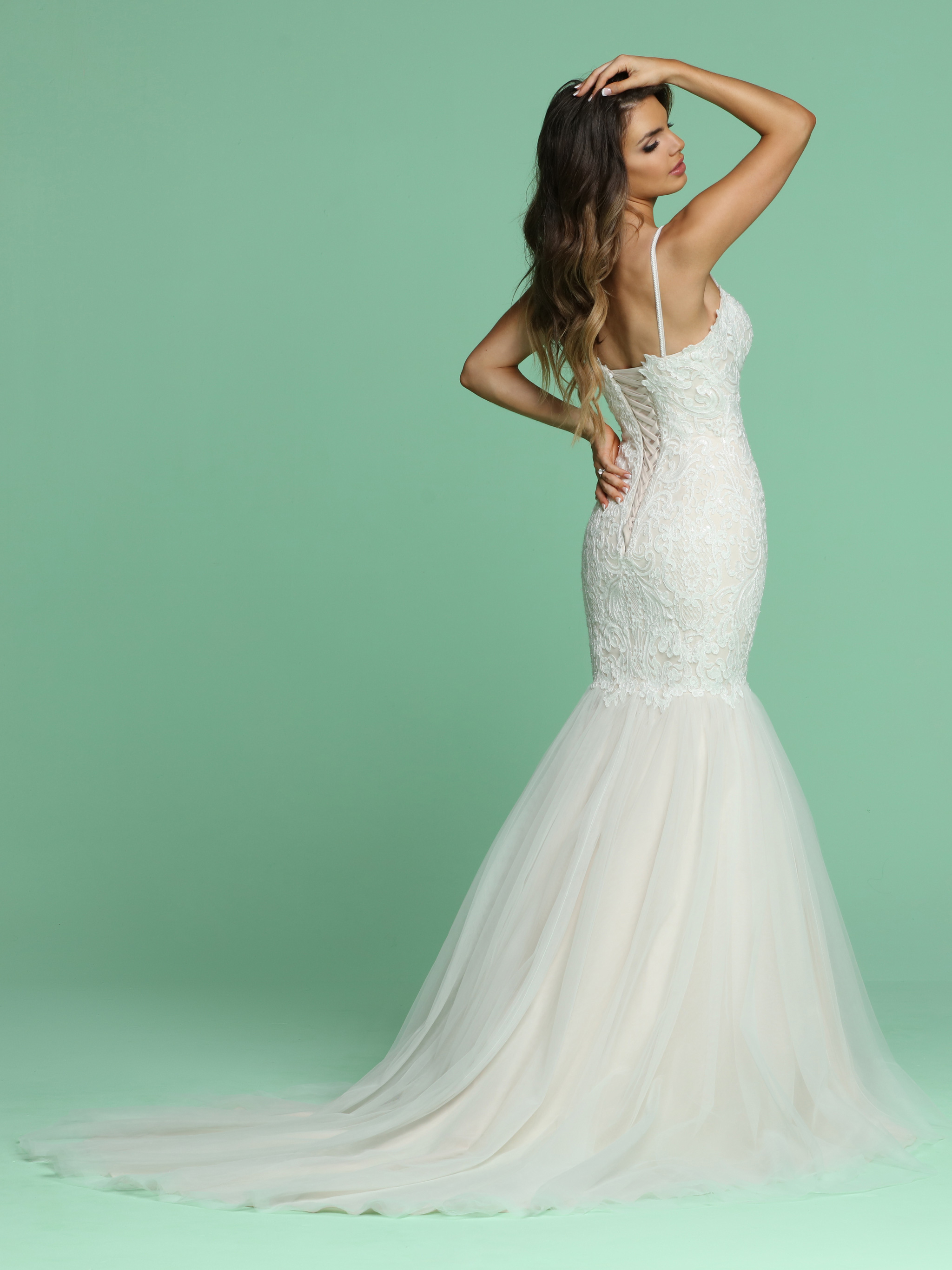 Available in: Ivory, White
To see more details Click HERE for DaVinci Bridal Style #50621
DaVinci Bridal Style #50600: Formal Beading, Embroidery & Tulle Mermaid Wedding Dress. Sweetheart Neckline, Beaded Bodice, Beaded Straps, Zipper Closure. Full Layered Tulle Mermaid Skirt, Chapel Train. Available with Two-Tone Color Option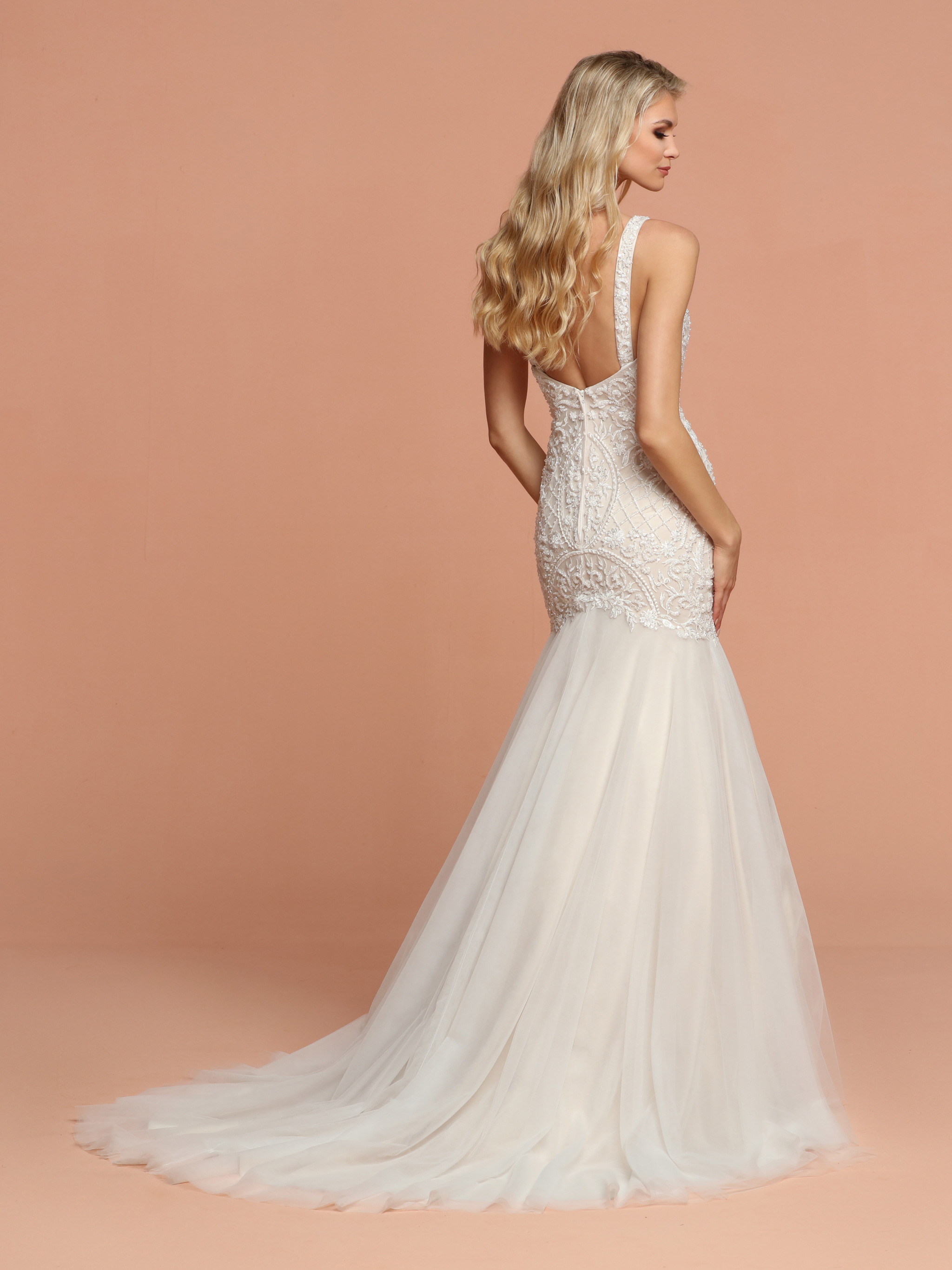 Available in: Ivory, White or Two-Tone Ivory/Nude, White/Nude
To see more details Click HERE DaVinci Bridal Style #50600
DaVinci Bridal Style #50498: Tulle & Lace Mermaid Wedding Dress, Fitted Lace Bodice, Sweetheart Neckline, Spaghetti Straps, Open Back. Full Gathered Tulle Mermaid Skirt, Chapel Train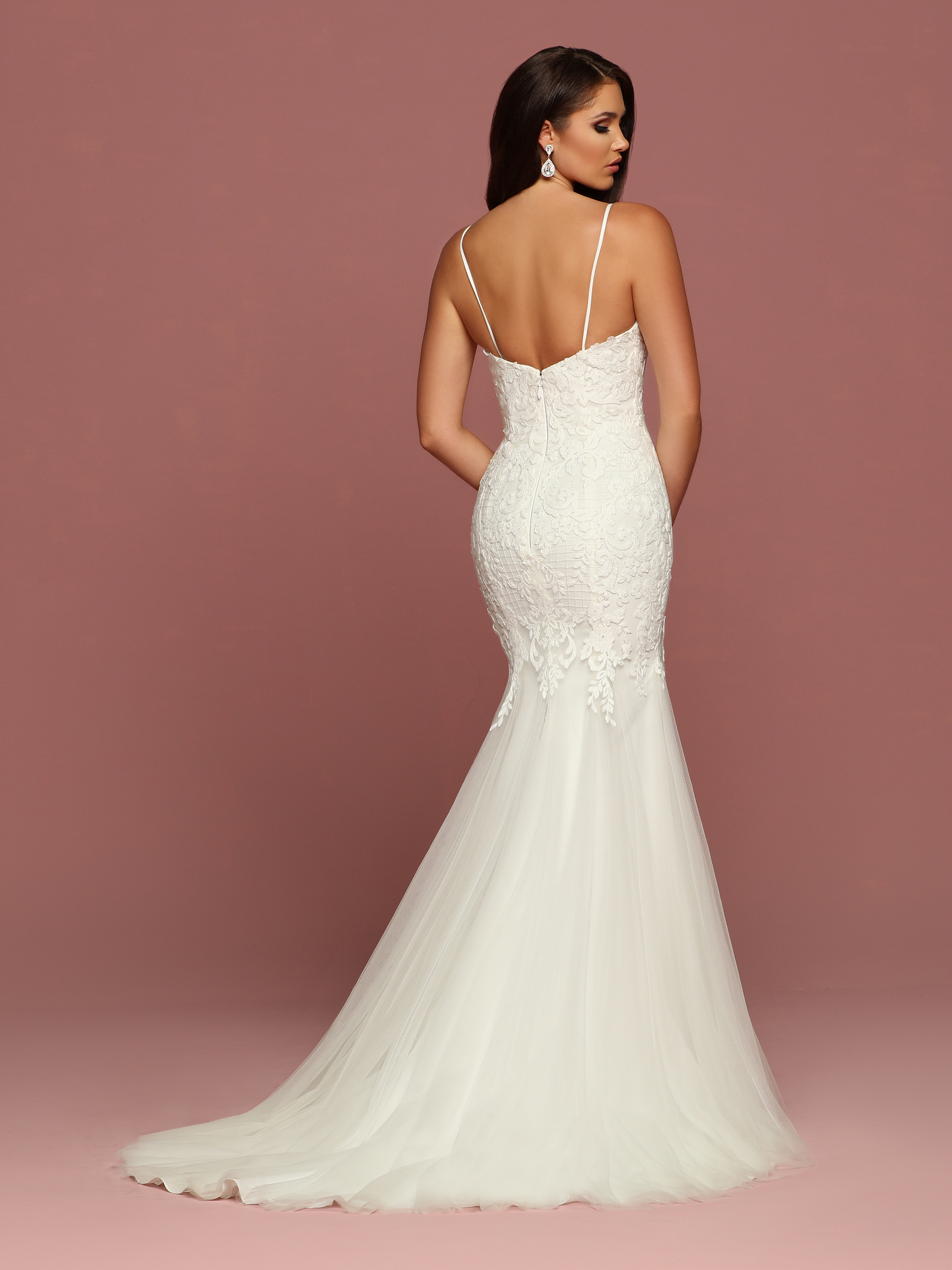 Available in: Ivory, White
To see more details Click HERE for DaVinci Bridal Style #50498
Best Slip Wedding Dresses for 2020: Minimalist A-Line Slip Dress Weddings Gowns
Informal by DaVinci Style #F107: Lace & Tulle A-Line Wedding Dress, Sweetheart Neckline, Beaded Spaghetti Straps, Lace Bodice. Gathered Tulle Skirt, Beaded Belt, Sweep Train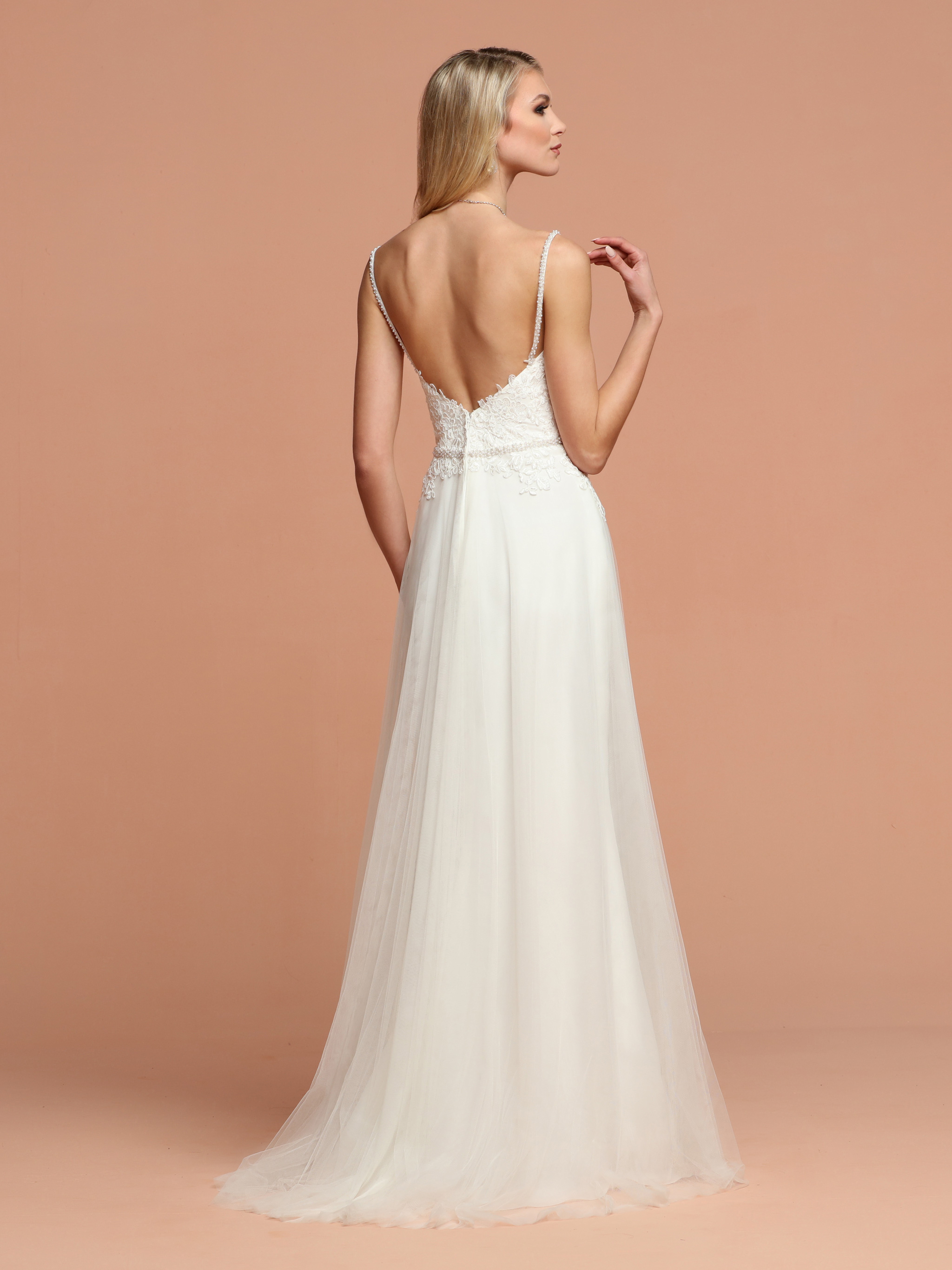 Available in: Ivory, White
To see more details Click HERE Informal by DaVinci Style #F107
Informal by DaVinci Style # F7087: Point D'Esprit A-Line Informal Wedding Dress, Ruched Sweetheart Bodice, Spaghetti Straps, Open Back. Full Skirt with Sweep Train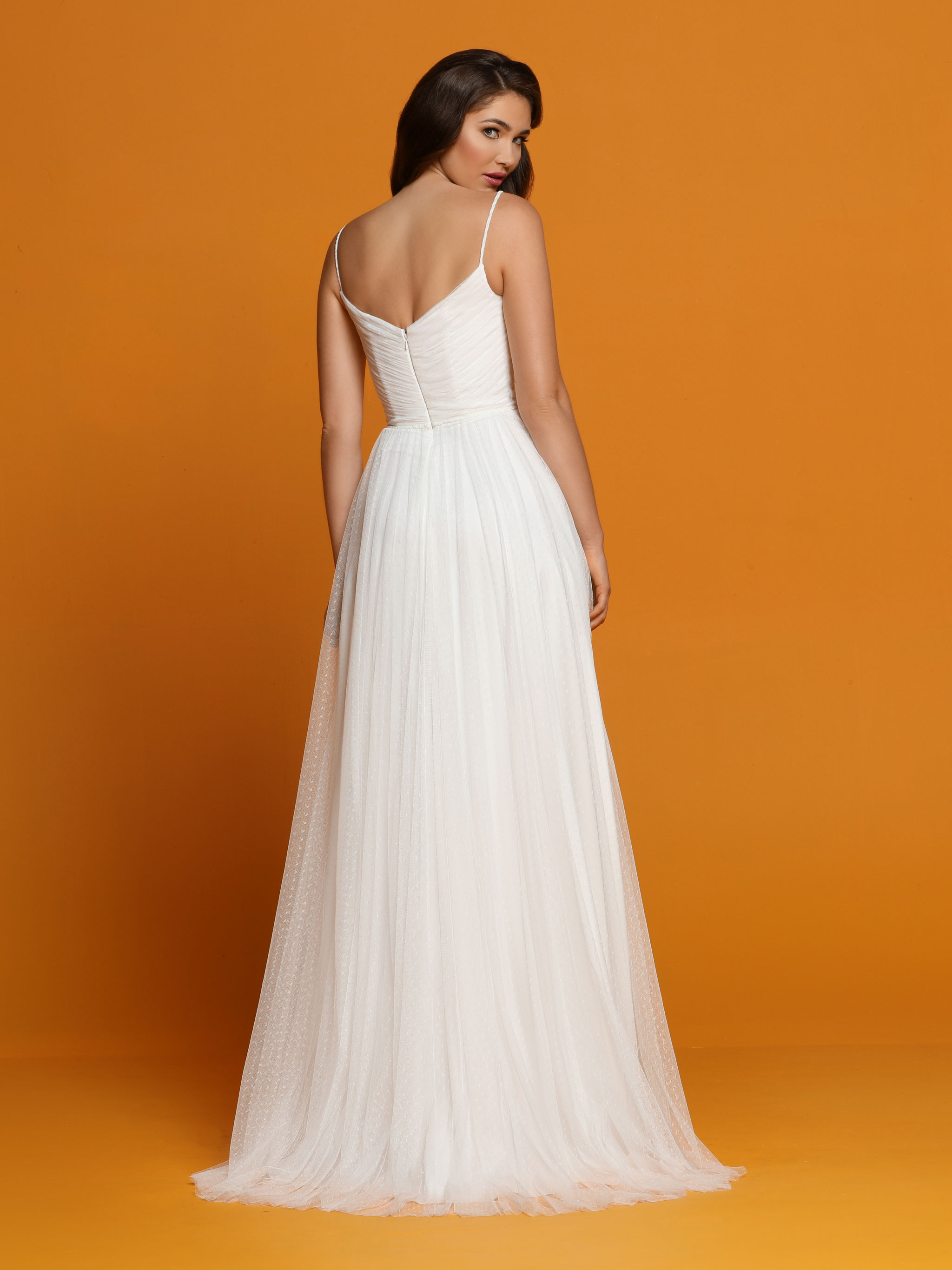 Available in: Ivory, White
To see more details Click HERE for DaVinci Informal Style # F7087
New for 2019! Informal by DaVinci Style #F101: Lace Fit & Flare Sheath Wedding Dress, Sweetheart Neckline, Beaded Cage Style Back Straps, Sweep Train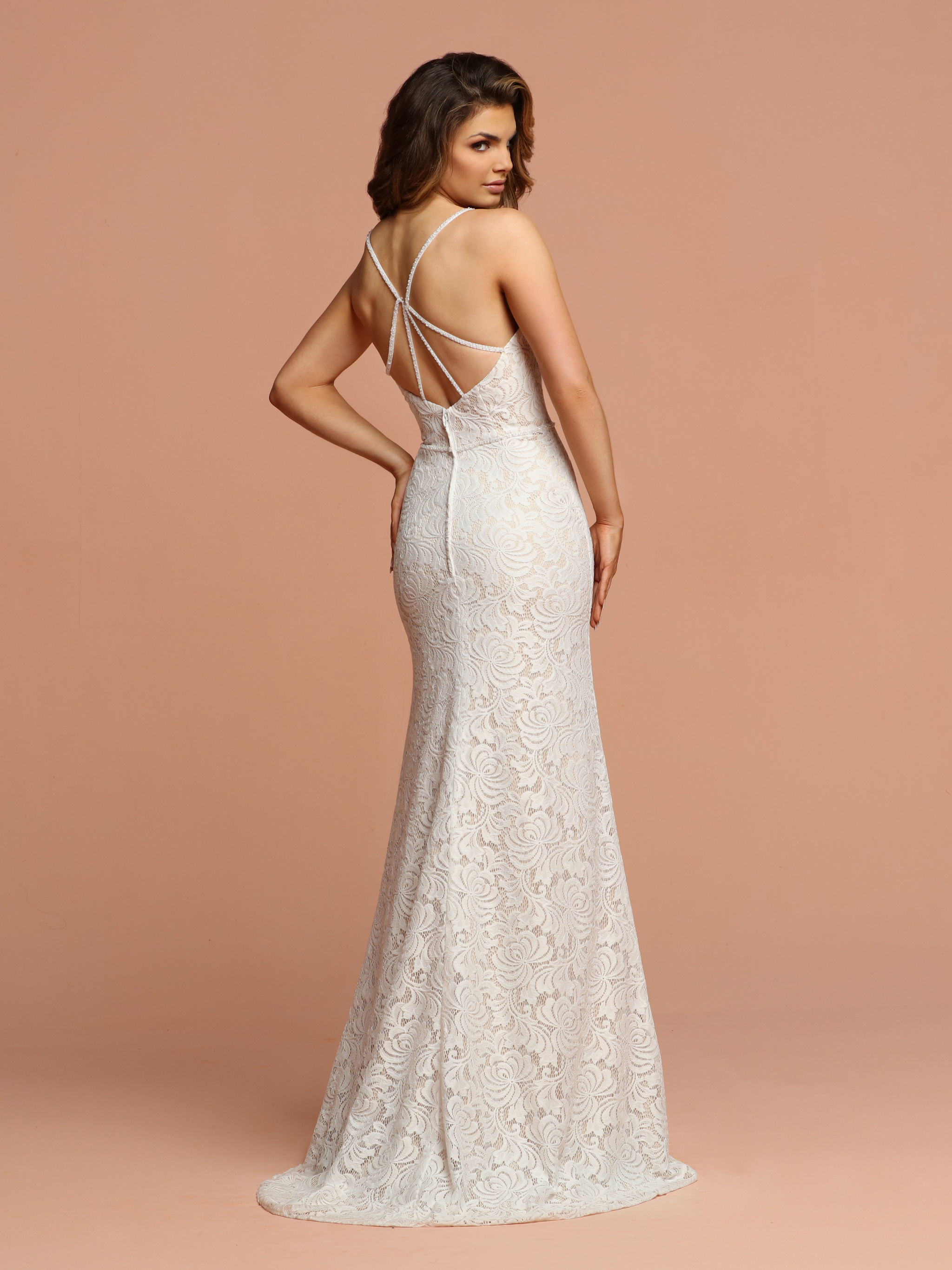 Available in: Ivory, White or Two-Tone Ivory/Nude, White/Nude
To see more details Click HERE Informal by DaVinci Style #F101
Best Slip Wedding Dresses for 2020: Soft Fit & Flare Slip Dress Weddings Gowns
Informal by DaVinci Style # F7095: Lace Fit & Flare Informal Wedding Dress, Sweetheart Neckline, Open Scoop Back, Sweep Train, Criss-Cross Back Straps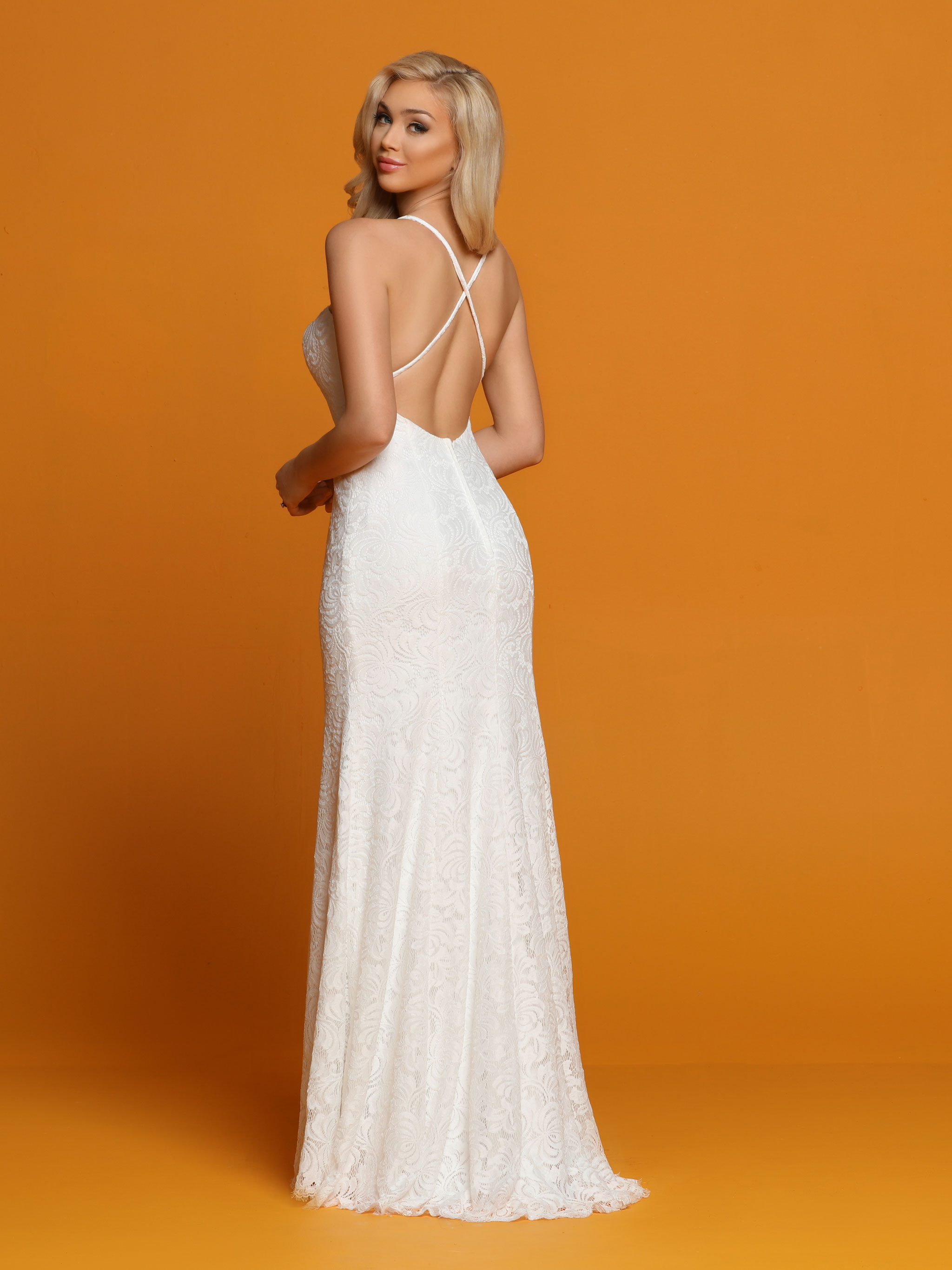 Available in: Ivory, White
To see more details Click HERE for DaVinci Informal Style # F7095
DaVinci Bridal Style #50493: Tulle & Lace A-Line Wedding Dress, Lace Bodice, Scoop Neck, Low Scoop Back. Beaded Waistband, Lace Applique Skirt, Chapel Train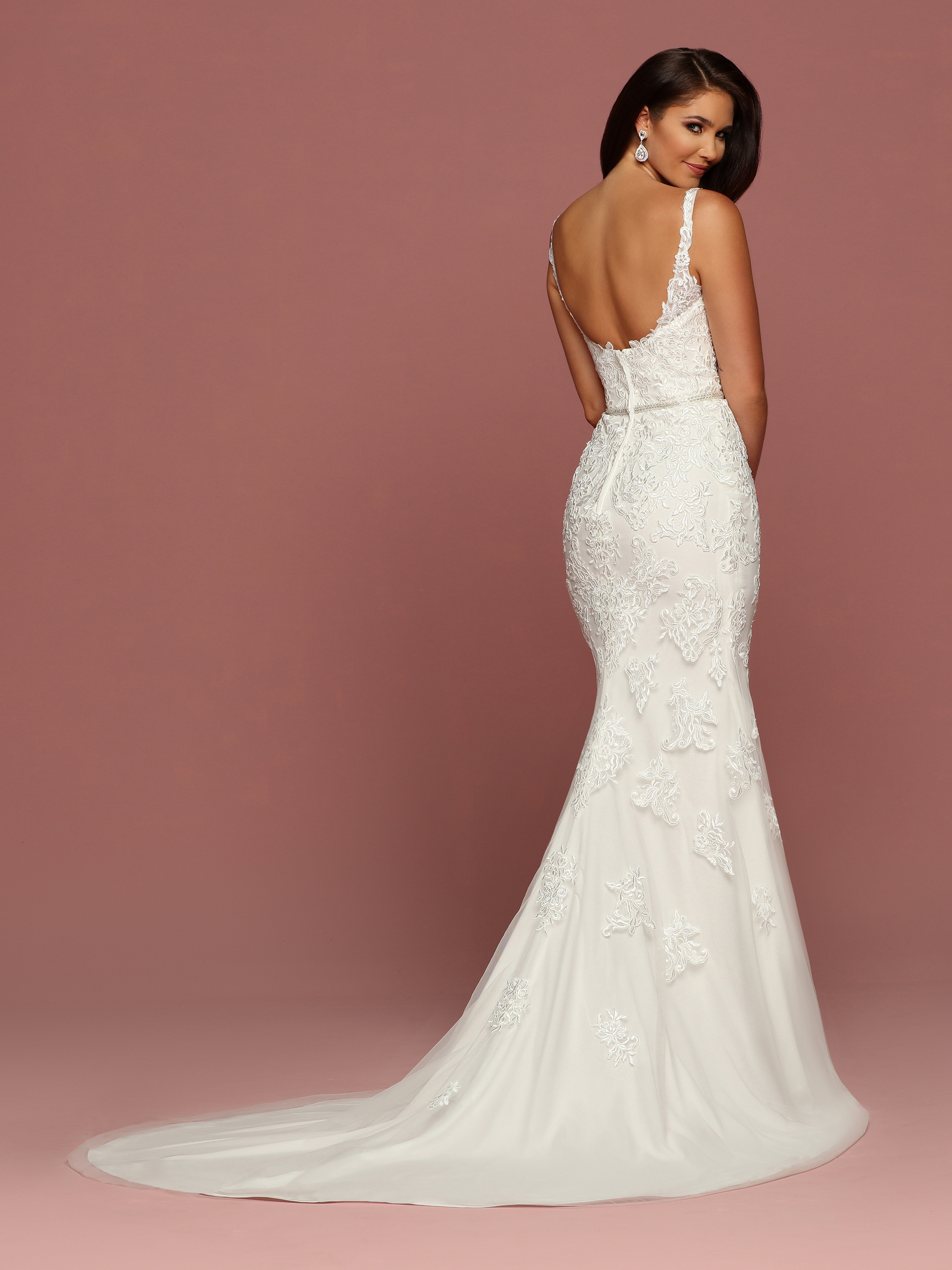 Available in: Ivory, White
To see more details Click HERE for DaVinci Bridal Style #50493
Best Slip Wedding Dresses for 2020: Full Skirt Slip Dress Weddings Gown
DaVinci Bridal Style #50464: Tulle & Lace A-Line Wedding Dress, Lace Bodice, Beaded V-Neckline, Beaded Spaghetti Straps, Low Scoop Back. Gathered Tulle Skirt with Lace Applique, Beaded Waistband, Chapel Train
Available in: Ivory, White
To see more, Click HERE for DaVinci Bridal Style #50464
DaVinci Bridal Style #50536: Tulle & Lace A-Line Wedding Dress, Fitted Lace Bodice, Sweetheart Neckline, Spaghetti Straps, Open Back, Full Tulle Ball Gown Style Skirt, Lace Applique, Chapel Train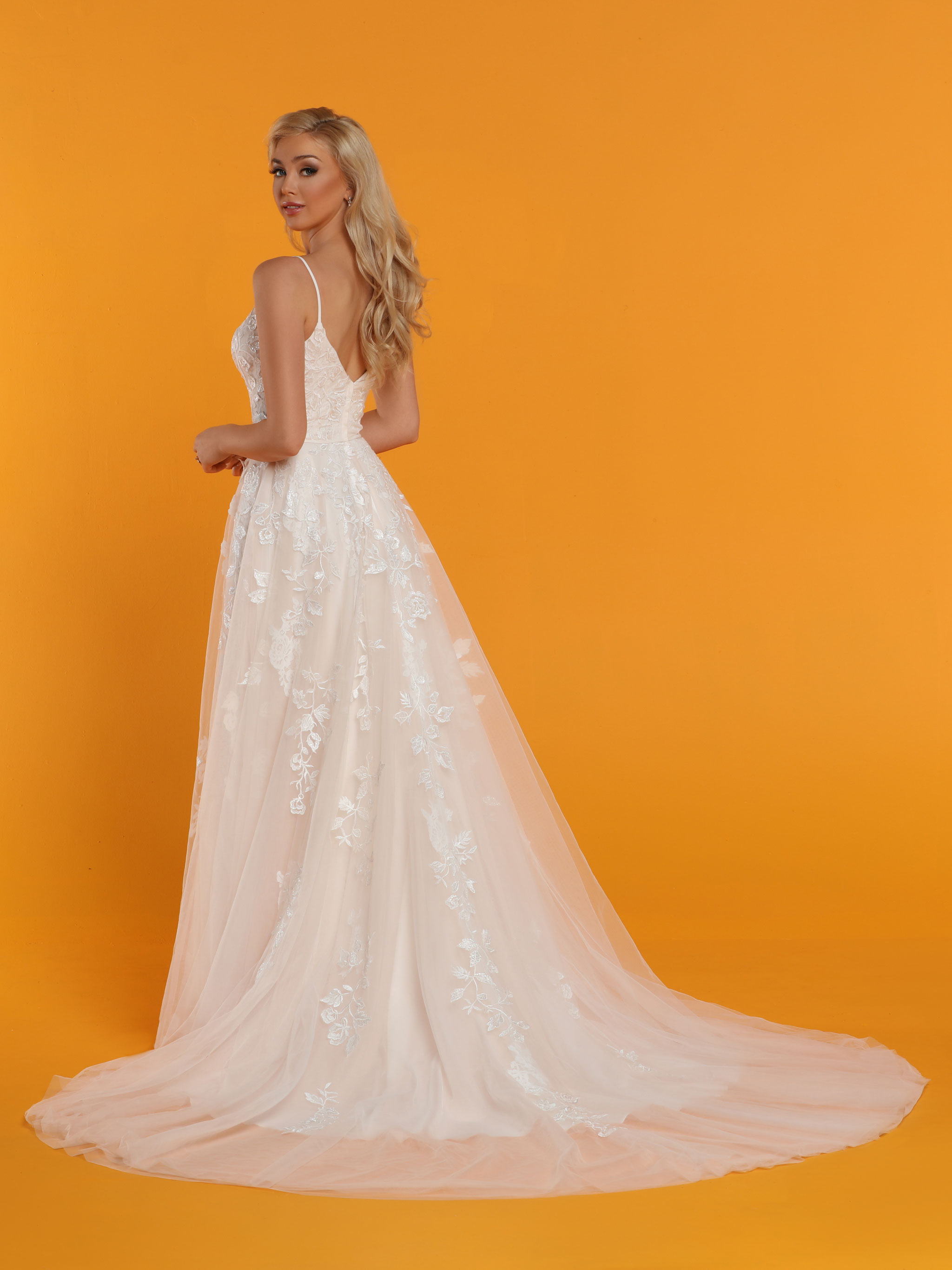 Available in: Ivory or Two-Tone Ivory/Blush
To see more details Click HERE for DaVinci Bridal Style #50536
Best Slip Wedding Dresses for 2020: Bodycon Slip Dress Weddings Gowns
DaVinci Bridal Style #50445: Soft Tulle & Embroidered Lace Fit & Flare Wedding Dress, Plunging V-Neck, Sheer Bateau Modesty Panel, Sheer Scoop Back, Covered Buttons. Scalloped Lace Chapel Train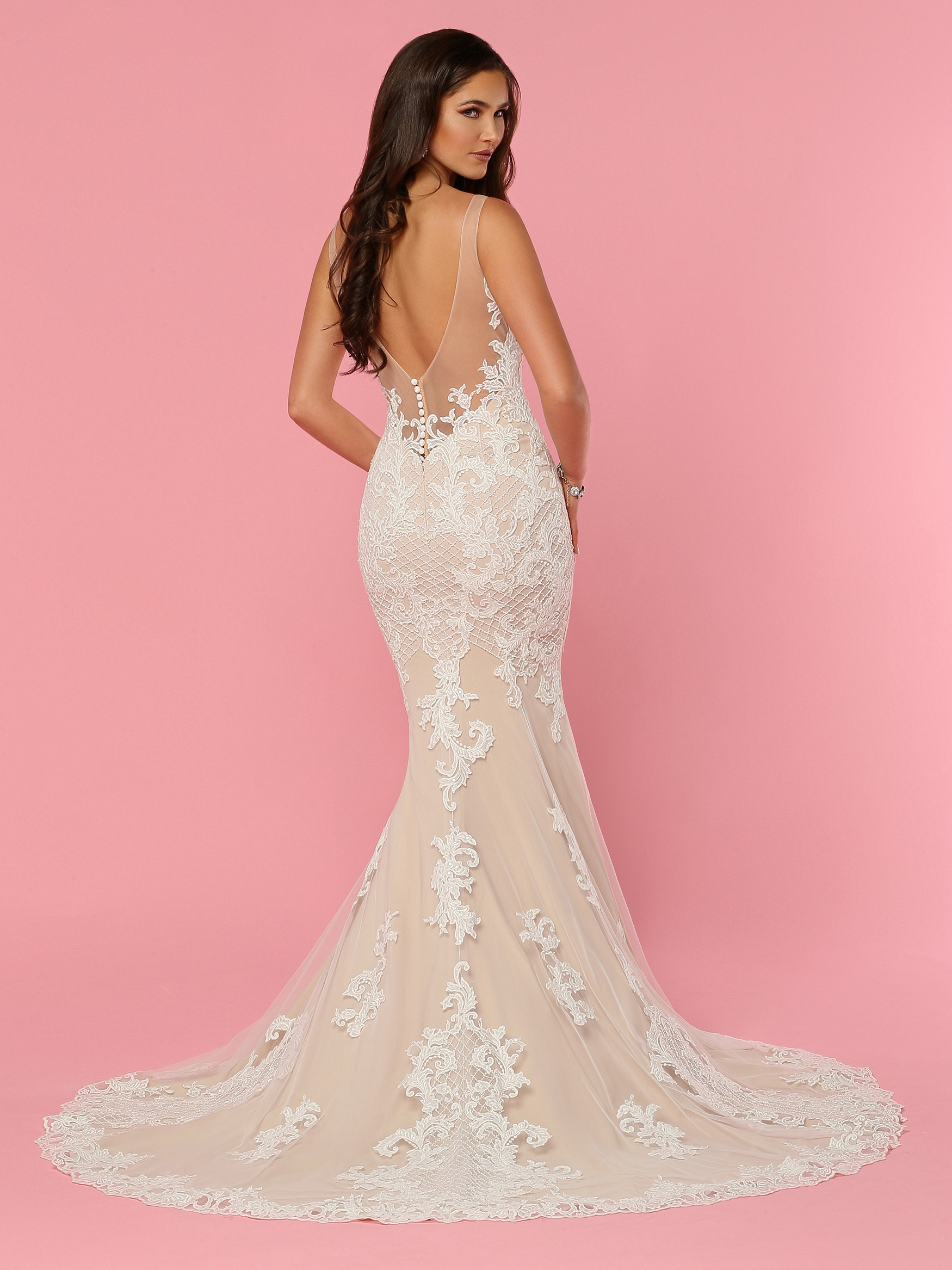 Available in: Ivory or Two-Tone Ivory/Nude
To see more, Click HERE for DaVinci Bridal Style #50445
DaVinci Bridal Style #50449: Tulle & Lace Fit & Flare Wedding Dress, V-Neckline, Open Deep V-Back, Narrow Lace Straps. Scalloped Lace Hem, Chapel Train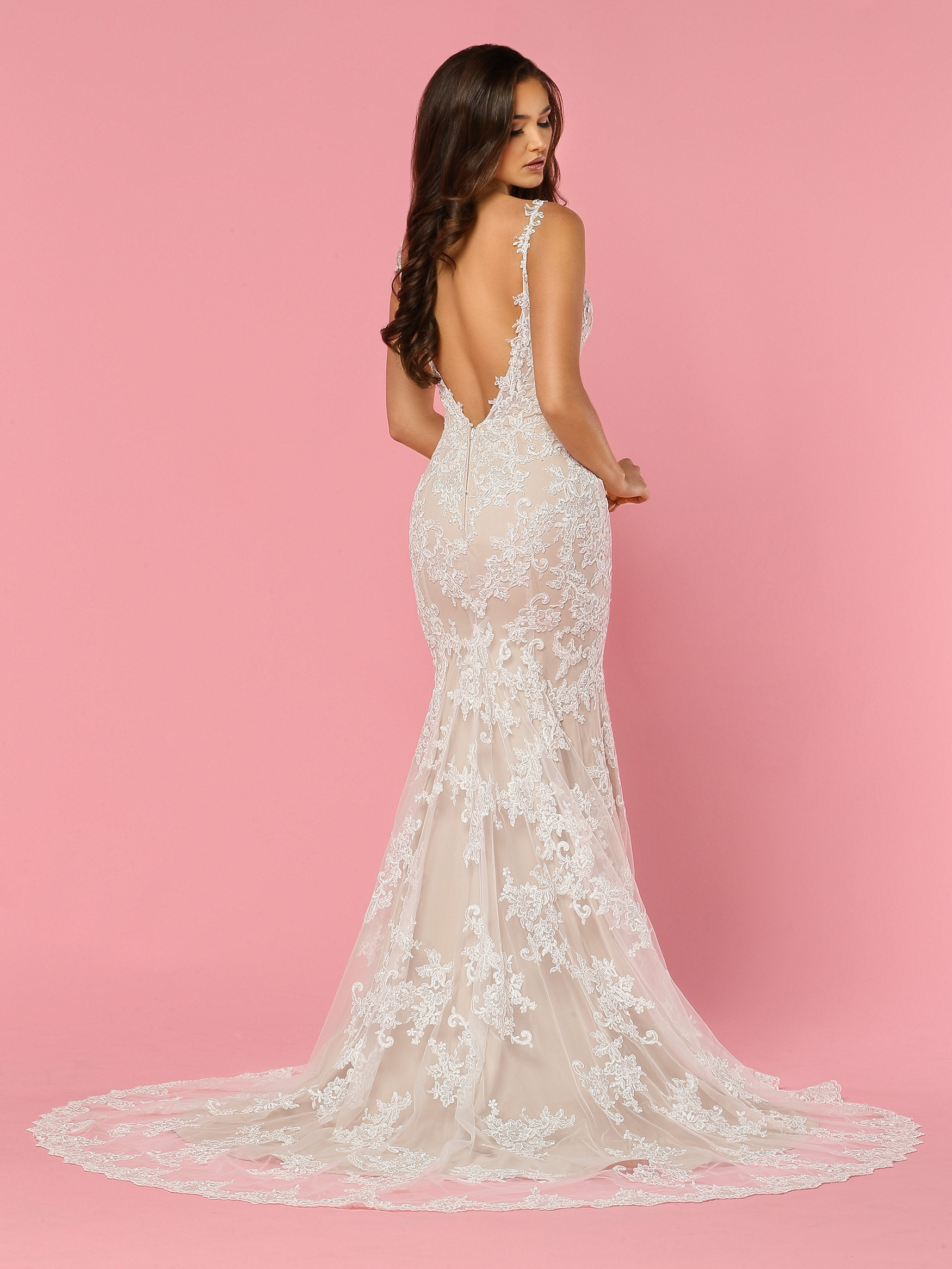 Available in: Ivory or Two-Tone Ivory/Champagne
To see more, Click HERE for DaVinci Bridal Style #50449
Prefer a long sleeve wedding dress? Click HERE or on the image below to check out our collection of Long Sleeve Winter Bridal Dresses & Wedding Gowns: 
To shop our entire line of DaVinci Formal Wedding Gowns, Informal Wedding Dresses & beautiful Bridesmaids Gowns, Click HERE or on the image below: