Weddings weren't always as grand and thoroughly planned as they are today. Many decades ago, almost every couple had a simple, homespun celebration. But with the rise of fashion—not to mention technology—the times, they started changin'. Here's a brief history of how weddings went down, American-style, from the past up to the very techy present.
Before the 1800s:
There was little or no emotional commitment between the couple because women were seen as sexual objects or household slaves, or as a means for procreation, or some combination of the three. Brides were chosen for their economic worth, and love had little or nothing to do with the wedding.
During the 1800s: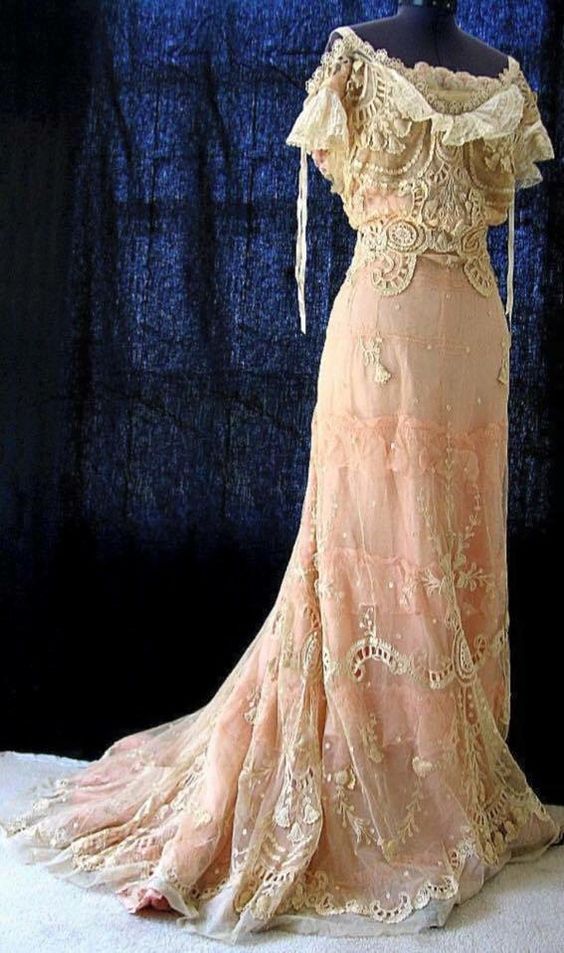 Personal preference began to have a place in most marriages and couples were freer to express their emotions. Weddings were still mostly private, often held at the home of the bride or groom's parents. American weddings were intimate affairs with only immediate relatives attending the ceremony and didn't include a lavish dinner or other particular niceties. A wedding was a solemn event and often precluded music and dancing.
During the 1820s and 1830s:
Upper-class weddings were still intimate, but there was already a beautiful cake, a dinner, and a toast to the newlyweds. Those weddings were "intimate" in the sense that the home—still the usual venue—accommodated a very limited number of people. Wedding dresses were not always white because, in those days, white was considered a most impractical color. Therefore a bride either wore the very best dress already in her closet or perhaps made a new dress that would be of practical use after the wedding.  
Latter half of the 19th century: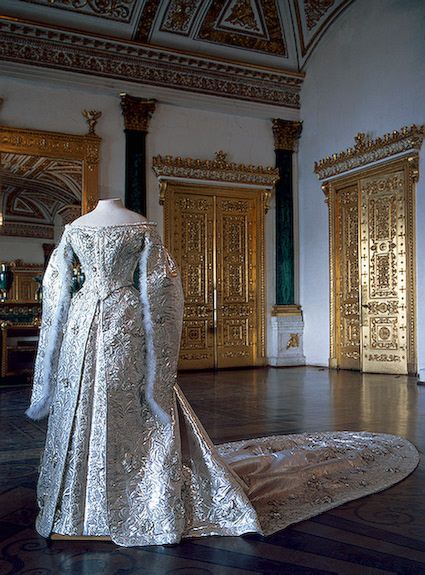 Now brides began to have dresses made specifically for weddings, and weddings themselves became bigger events, depending on the couple's social class and locale. Engagement rings weren't in vogue during the first half of the century, but by the 1840s, wedding rings were in fashion. The couple sent invitations to esteemed guests about a week before the wedding, and wedding vendors were on the rise.
Fun fact: When it came to choosing what day to get married, Tuesday, Wednesday or Thursday was the choice because it was assumed that the minister's schedule was full enough during the weekend!
Beautiful music was now added to the reception along with gourmet food and fun and interesting conversation among guests. Before the couple left for their honeymoon, wedding guests showered them with rice and tied shoes to the getaway car. Amusingly, this practice—rice throwing, that is—came to a stop when a New York City railroad company complained of rice all over the platform and rails! Overly enthusiastic guests flinging large handfuls of rice—which could potentially cause physical damage to the couple—also had a hand in toning down the tradition.
After the honeymoon, it was the role of the husband to purchase a house and the wife to decorate it herself. If not blessed financially, the husband rented an apartment or part of a house so that they could start a family.
The 1920s and 1930s:
Weddings became much more complex and brides relied on wedding professionals to organize their big day. Caterers and cake makers started making it big in the industry. The bride was now the center of a booming business. Bridal wear began to be available in department stores in the United States. Engraved invitations were a new trend while photographers now played a key part in weddings, documenting the event to show the progression of the entire wedding. During the 1950s, the middle-class bride wore a dream wedding dress—white, of course—and knockoffs of designer's gowns came into fashion. American weddings were becoming more and more of a "cookie cutter production" so far as vendors were concerned.
Fast Forward to the 1970s: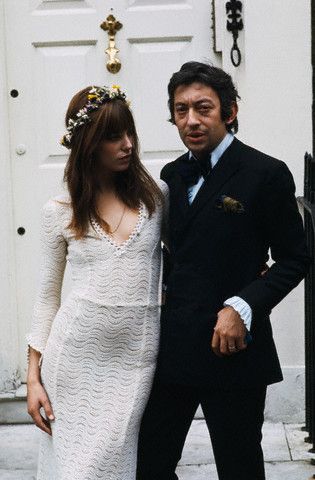 The decade of the 1970s was an age unto itself. "Different" was in, and brides were no exception. They wanted their weddings to be unique, preferring tailored wedding gowns and personalized ceremonies. Gone were weddings done at home or "just" in a church or religious venue. The 70s saw the birth of the "destination wedding," even if the destination wasn't so far from home. Beautiful gardens, beaches, and parks became more the norm than the exception. Brides wanted high-fashion shoes, unique jewelry, and designer gowns. Weddings also became specialized in the sense that some vendors took over part of the planning process.
Bridal parties had to be glamorous and often included spa days, bridal team parties, and beach getaways—maybe even jaunts to Las Vegas—for the bride and her attendants. The groom also hosted a bachelor party—or a guy's night out was organized by his groomsmen—a night or two before the big day. Like the ladies, some opted for anything from a house party to a Vegas drinking spree. Pre-wedding events were also given much more importance which all added to the cost of the wedding itself. Creative wedding videos had become a major business by the early 2000s.
Today
These days, weddings cost an average of $20,000 with coordinators handling the bulk of—if not all of—the details. American weddings now are thoroughly planned, with couples often taking a few years of planning before the big day itself. Couples also marry much later as compared to a century—or even a few decades—before. Technology has played a vital role in making a wedding the grand celebration it is today. In addition to the wedding itself, some grooms prepare a luxurious wedding proposal with flash mobs and fireworks, or plan an international trip and pop the question during the getaway.  Some couples also hold engagement parties, either intimate at home or lavish at a hotel or elegant restaurant.
Long, long ago, a bend on one knee and the offer of a modest and hard-earned ring were enough for a proposal. Today, financing a wedding sometimes starts even during the proposal, with professional photographers hired to film the proposal itself.
Fun viewing: If you haven't seen it already, check out Witney Carson's proposal video. Her groom-to-be had that proposal planned down to the last grain of sand! https://www.youtube.com/watch?v=Who1bXTFKVA
Wedding photography and videos are now must-haves. Additionally, not only are wedding invitations wildly individualized, now we have Save-the-Date cards, postcards, and even customized refrigerator magnets sent to key guests as soon as the wedding date is set. Thank you cards that match or coordinate with the invitations are mandatory, as well as thoughtful thank you gifts for the parents and attendants. Beginning weeks and sometimes months before the wedding day, brides indulge in skincare and spa treatments. Makeup and hair services absolutely must be booked and tested before the big day. Even with all of this, the lavishness of the wedding still heavily depends on the couple's budget and timeline, and also sometimes on how much each of the families is willing to contribute.
Timeless and classic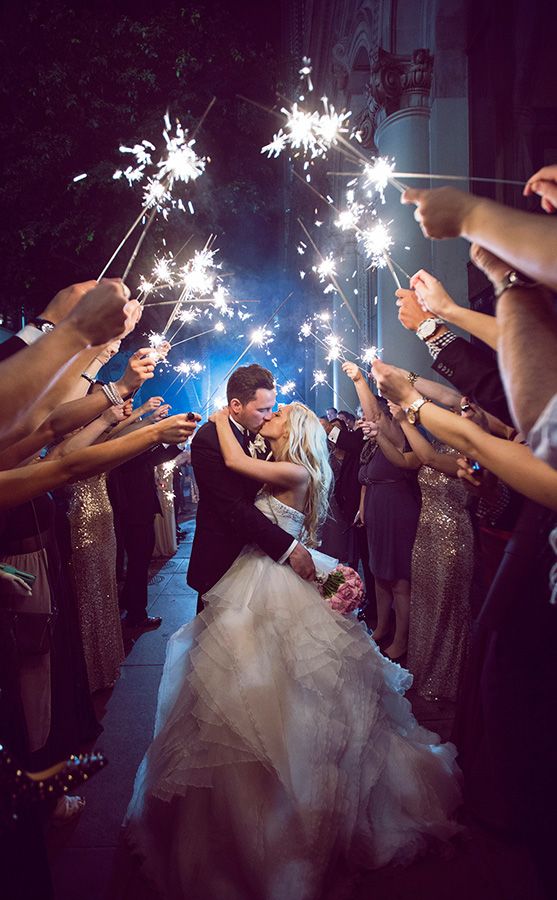 Although lightning-speed modernization has heavily influenced weddings in 2016, many couples still opt for the classic: Get married in a church or synagogue and limit the guest list to close family members and friends. While the fairytale wedding of Princess Diana of Wales to Prince Charles in 1981—and that of Kate Middleton and Prince William in 2011—continue to inspire, many couples still prefer an intimate yet elegant wedding. There may be fewer guests, but there's still a designer gown, a delicious cake, an unmatched catered dinner, and over-the-top creative DIY favors.
Today's wedding is still, most definitely, every little girl's dream come true