If you like the idea of a ball gown or full skirt, but want more flair & interest, try our Tiered Skirt Wedding Dresses for 2020.
Tiered skirt dresses have an unmistakably feminine feel. The layers add texture & movement and are visually striking.
Looking for a mermaid dress with a twist? Try our ruffled drop-waist styles. And don't miss our extravagant ruched satin gown!
When you buy your Tiered Skirt Wedding Dress from DaVinci Bridal …
You know that your gown will be created by one of the premier bridal dress companies in the world. We use only top quality fabrics fashioned into high fashion design using high-end construction. We guarantee you'll love their affordable prices. A DaVinci is the bridal dress retailers love to carry because, best of all, most of these dresses are available for rush delivery at no extra charge!
Tiered Skirt Wedding Dresses for 2020: Tiered A-Line Ball Gowns
DaVinci Bridal Style #50601: Soft Tulle A-Line Ball Gown Wedding Dress. Modest V-Neck, Lace Applique Bodice. Tiered Tulle Skirt with Chapel Train. Available in Two-Tone Color Option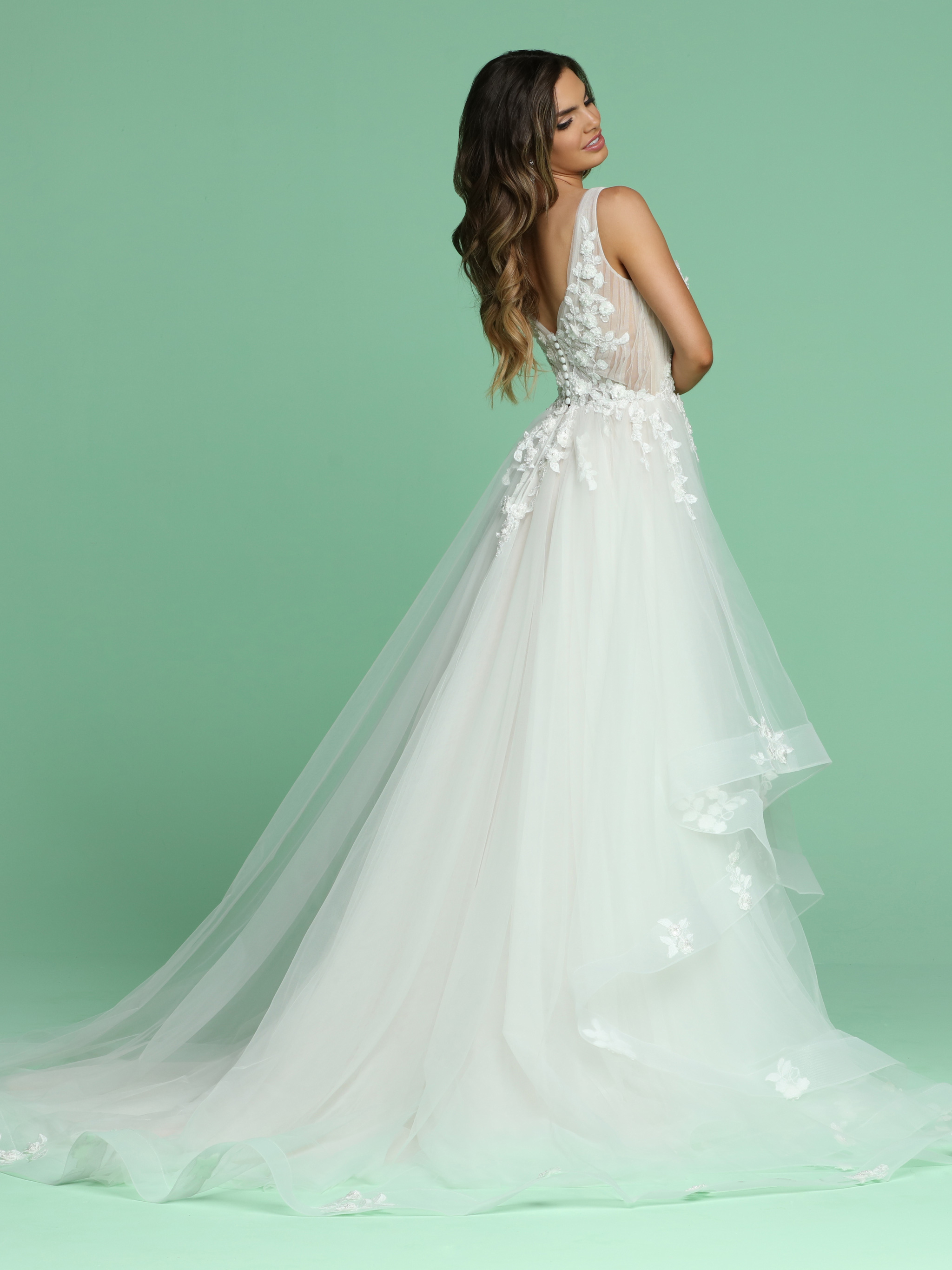 Available in: Ivory or Two-Tone Ivory/Blush
To see more details Click HERE for DaVinci Bridal Style #50601
DaVinci Bridal Style #50411: Lace, Organza & Tulle A-Line Wedding Dress. Lace Bodice, Sweetheart Neckline, Plunging V-Neck Detail with Modesty Panel, Spaghetti Straps. Multi-Tiered Organza Ball Gown Style Skirt, Chapel Train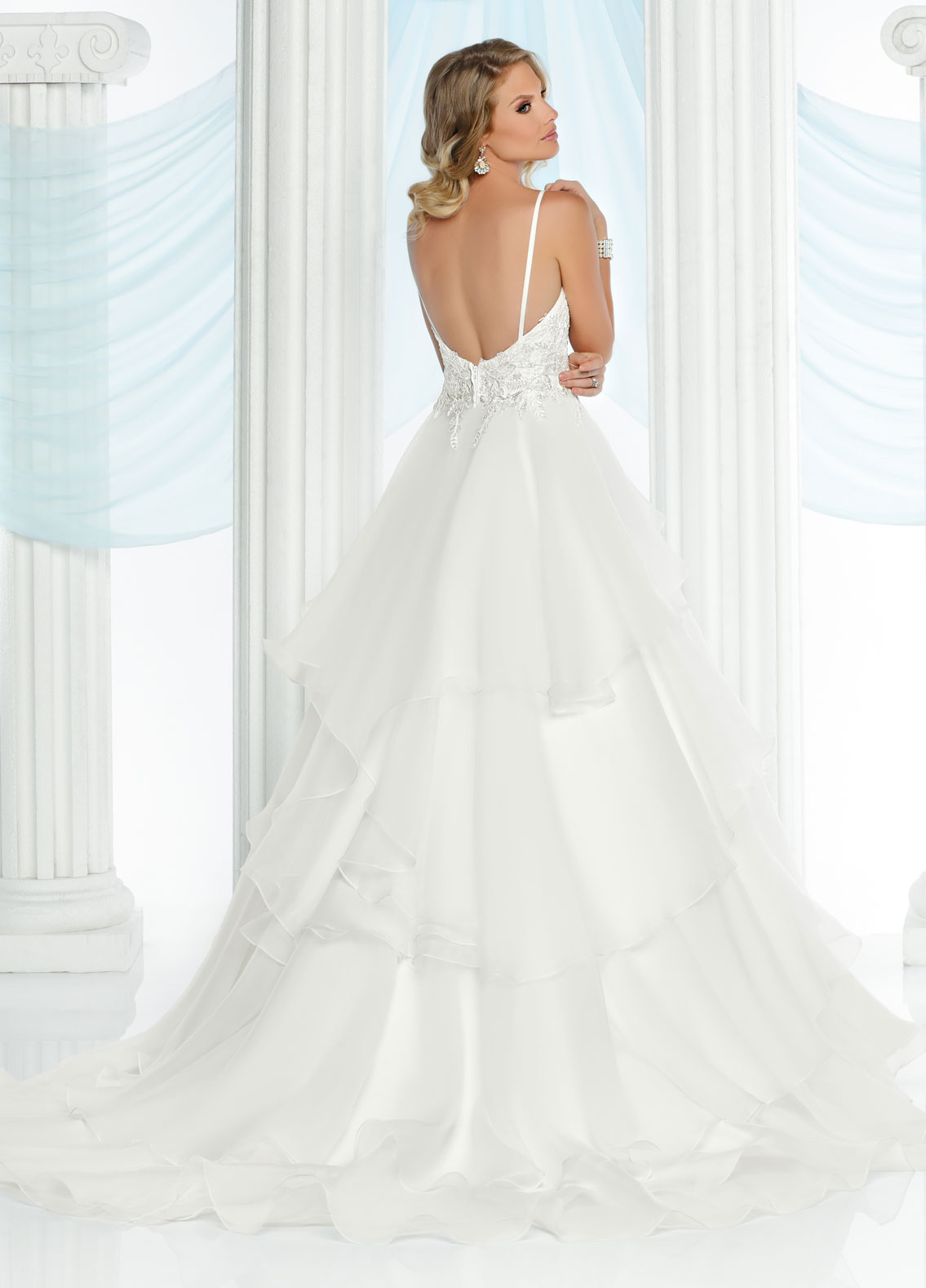 Available in: Ivory, White
To see more details Click HERE for DaVinci Bridal Style #50411
DaVinci Bridal Style #50501: Tulle & Lace Wedding Dress. Lace Bodice, V-Neckline, Sheer Lace Straps, Sheer Lace V-Back, Covered Buttons. Pleated Tulle Tiered Ball Gown Style Skirt, Chapel Train
Available in: Ivory, White
To see more details Click HERE for DaVinci Bridal Style #50501
Tiered Skirt Wedding Dresses for 2020: Tiered Classic Ball Gowns
DaVinci Bridal Style #50489: Strapless Sweetheart Ball Gown Wedding Dress. Ruched Tulle Bodice, Open Back, Beaded Waistband. Waterfall Ruffled Tiered Tulle Skirt, Wide Banded Edging, Chapel Train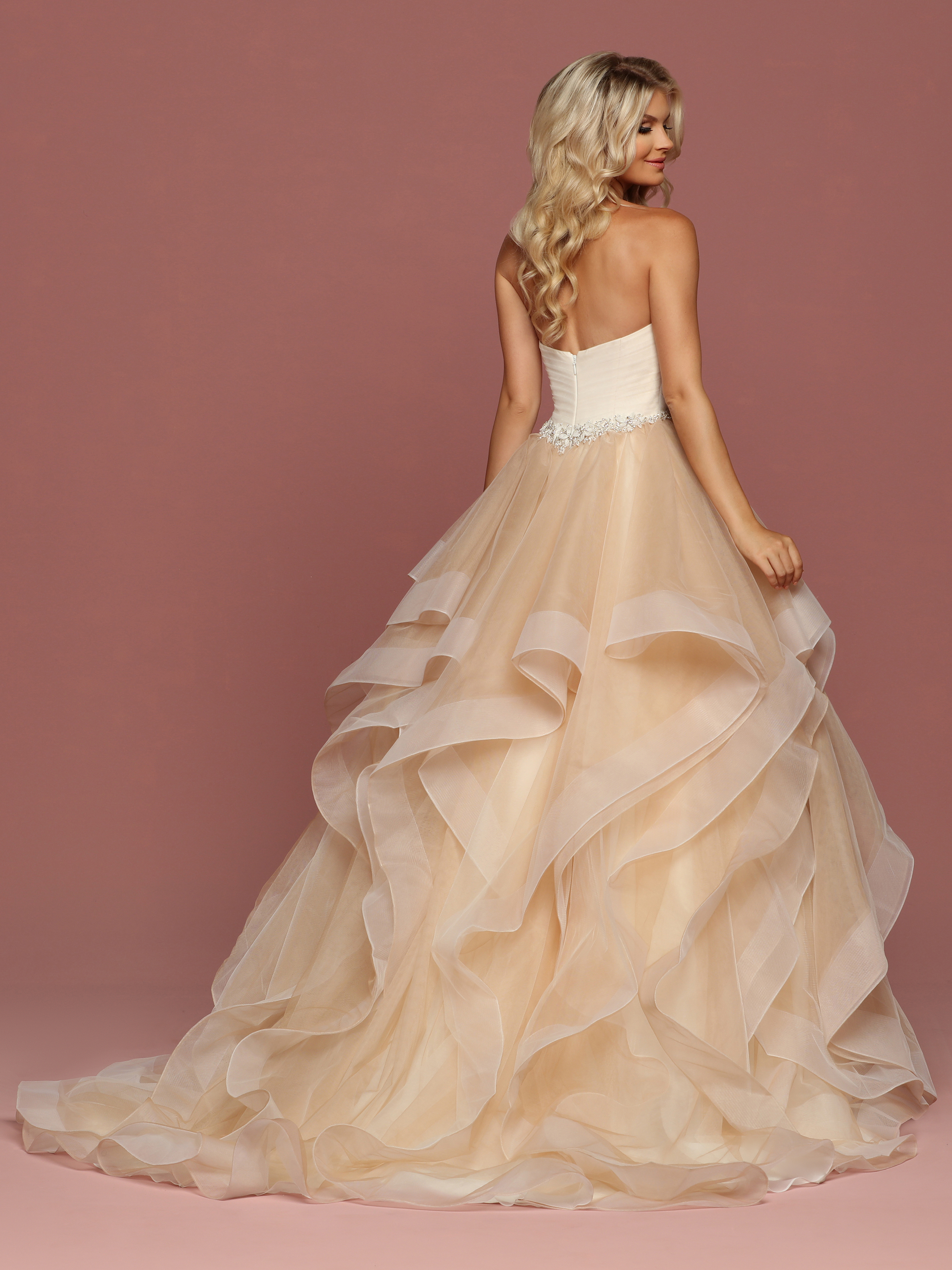 Available in: White, Ivory or Two-Tone Ivory Bodice/Nude Skirt or White Bodice/Nude Skirt
To see more details Click HERE for DaVinci Bridal Style #50489
DaVinci Bridal Style #50442: Organza & Lace A-Line Wedding Dress. Lace Bodice, Sweetheart Neckline, Lace Straps, Sheer Lace Back, Covered Buttons. Multi-Tier Organza Ball Gown Style Skirt, Chapel Train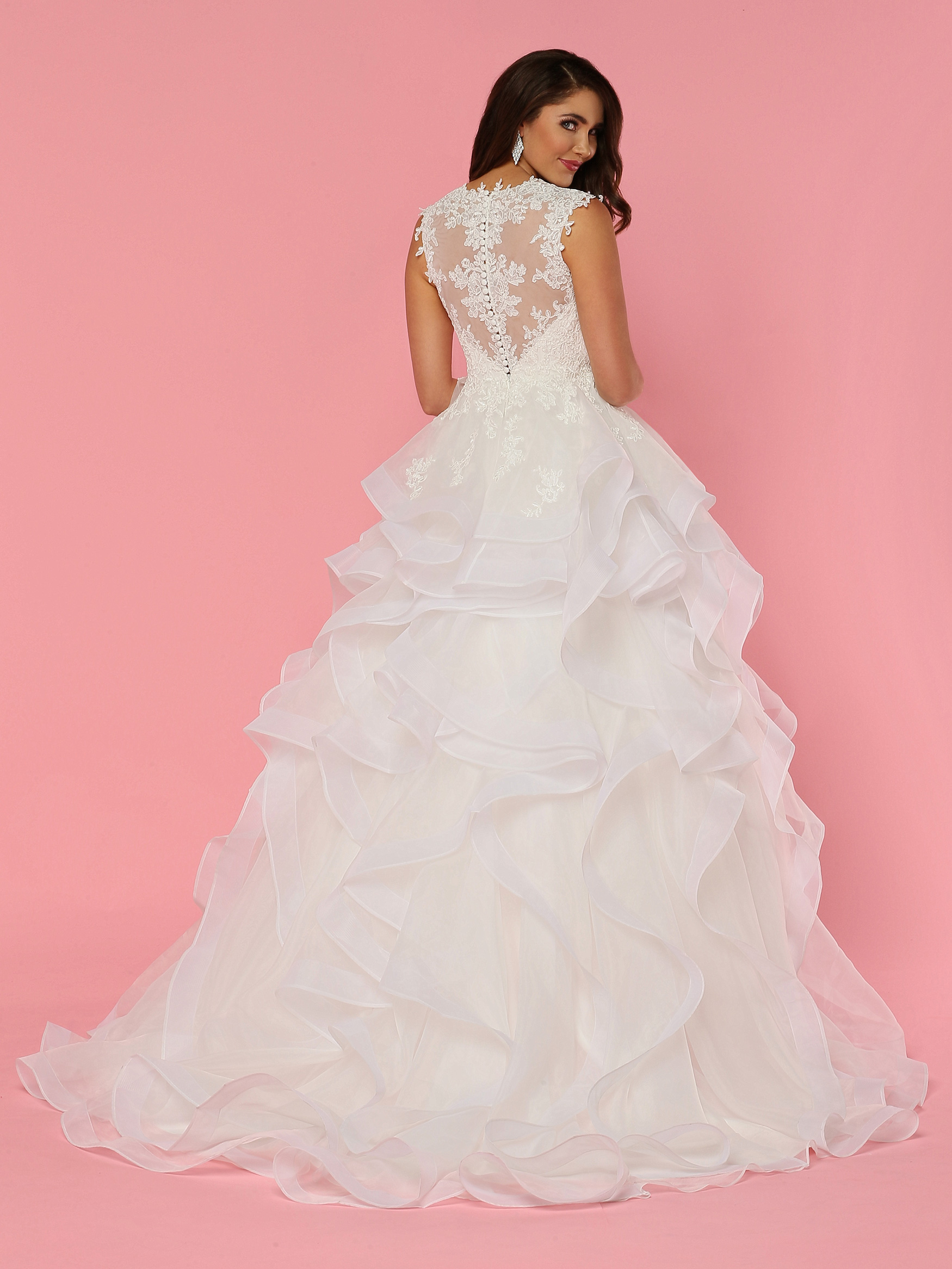 Available in: Ivory, White
To see more, Click HERE for DaVinci Bridal Style #50442
Tiered Skirt Wedding Dresses for 2020: Dropped Waist Tiers
DaVinci Bridal Style #50178: Organza Mermaid Wedding Dress. Diagonal Ruched Bodice, Faux Wrap Strapless Sweetheart Neckline, Corset Back with Ribbon Ties. Tiered & Layered Wavy Organza Mermaid Skirt, Beaded Applique Hip Accent, Chapel Train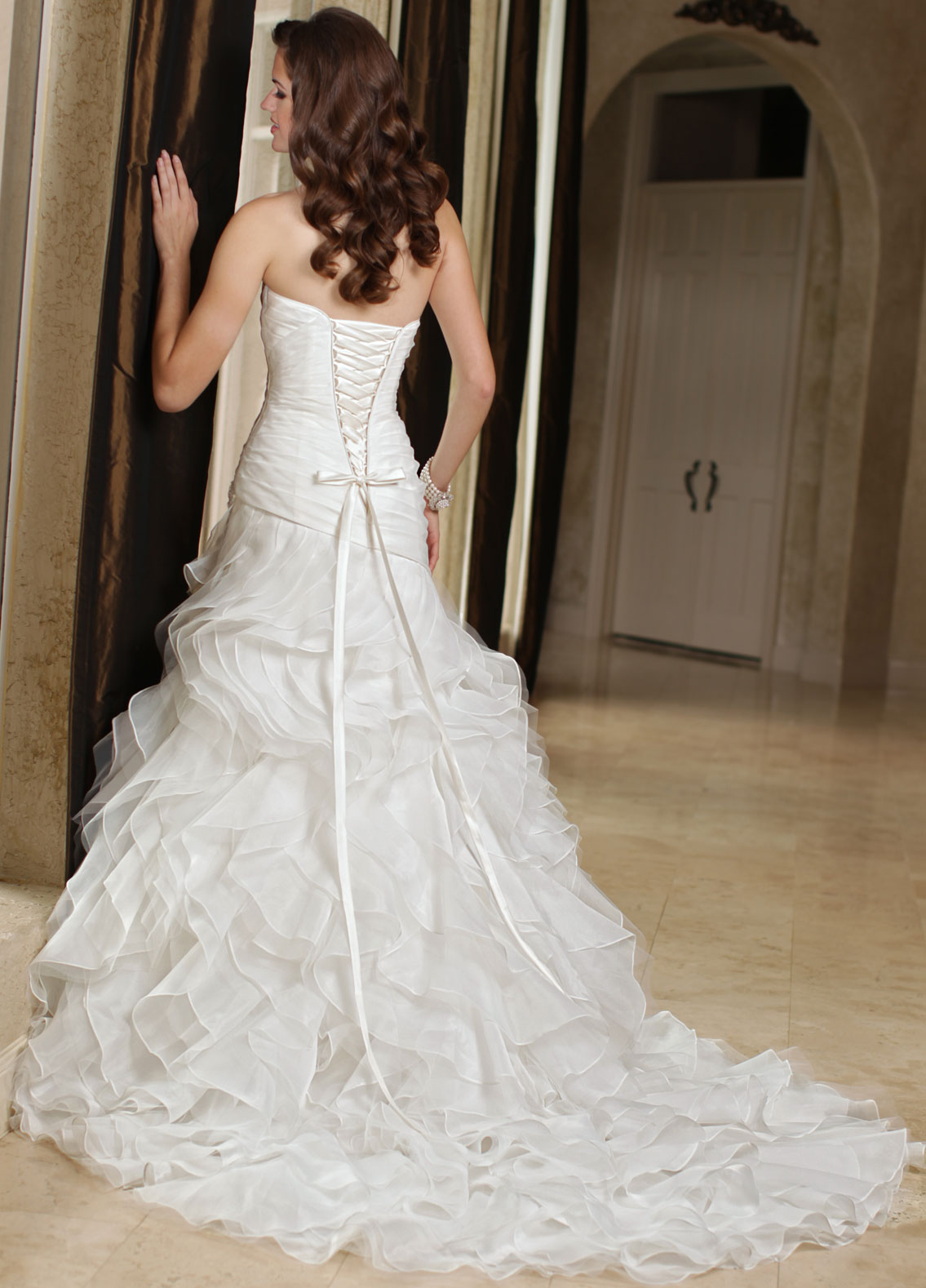 Available in: Ivory, White
To see more details Click HERE for DaVinci Bridal Style #50178
DaVinci Bridal Style #50325: Lace & Tulle Mermaid Wedding Dress. Beaded Lace Bodice, Strapless Sweetheart Neckline, Dropped Waist, Corset Back. Multi-Tiered Feathered Tulle Skirt, Chapel Train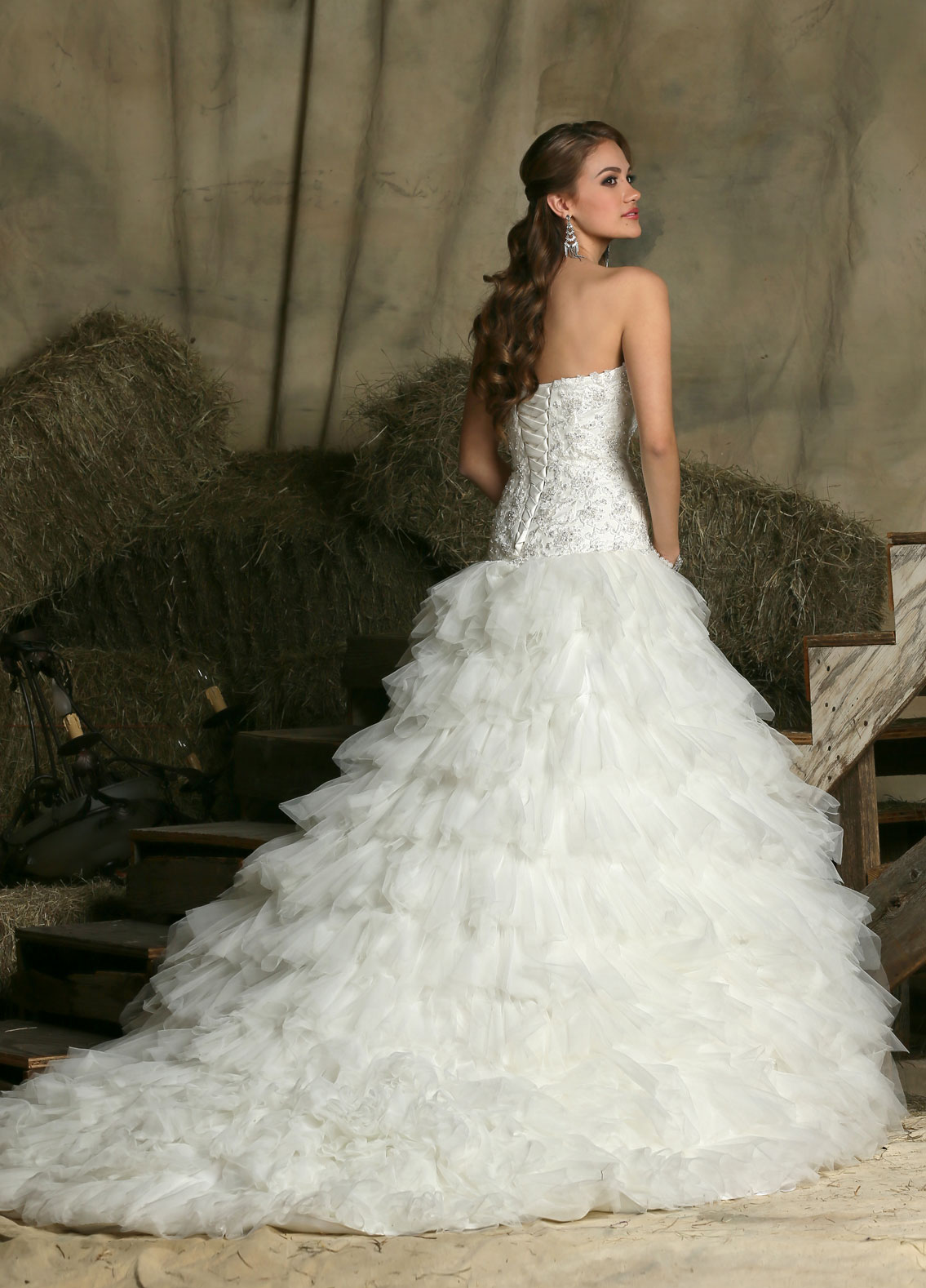 Available in: Ivory, White
To see more details Click HERE for DaVinci Bridal Style #50325
DaVinci Bridal Style #50004: Satin A-Line Wedding Dress. Ruched Drop Waist Bodice, Strapless Sweetheart Neckline, Corset Back. Asymmetrical Gathered Skirt with Pickups, Three-Tier Bustled Back, Chapel Train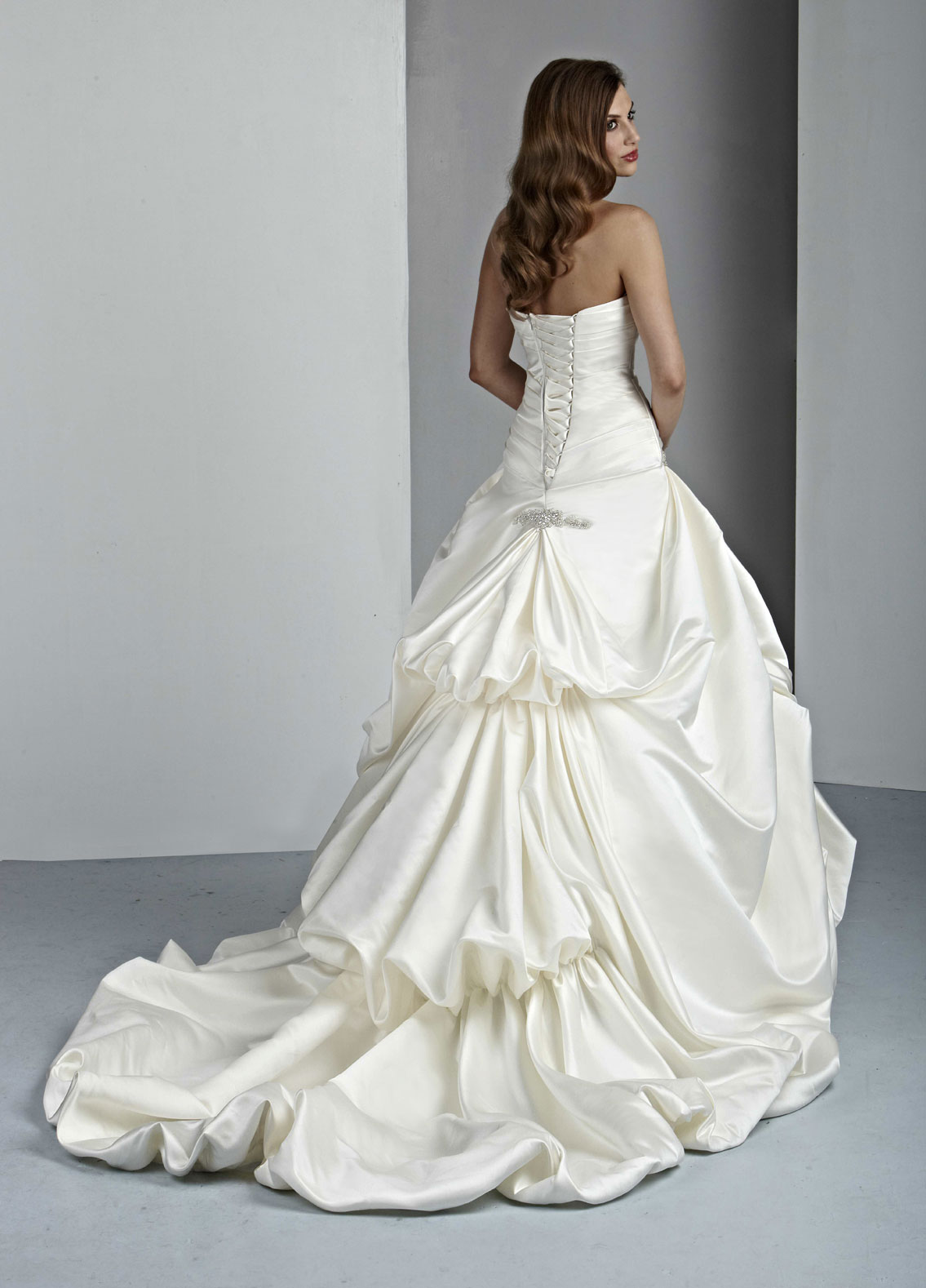 Available in: Ivory, White
To see more details Click HERE for DaVinci Bridal Style #50004
Have you seen our new bridesmaids dresses? Click HERE or on the image below for an Exclusive First Look 2020 DaVinci Bridal Bridesmaid Collection:
For more Informal wedding dress ideas, Click HERE or on the image below to shop Informal Wedding Dresses by DaVinci:
You'll find our entire collection of wedding dresses, starting with our 2020 collection, on our home page. Click HERE or on the image below to shop DaVinci Bridal Wedding Dresses & Gowns:
You May Also Like